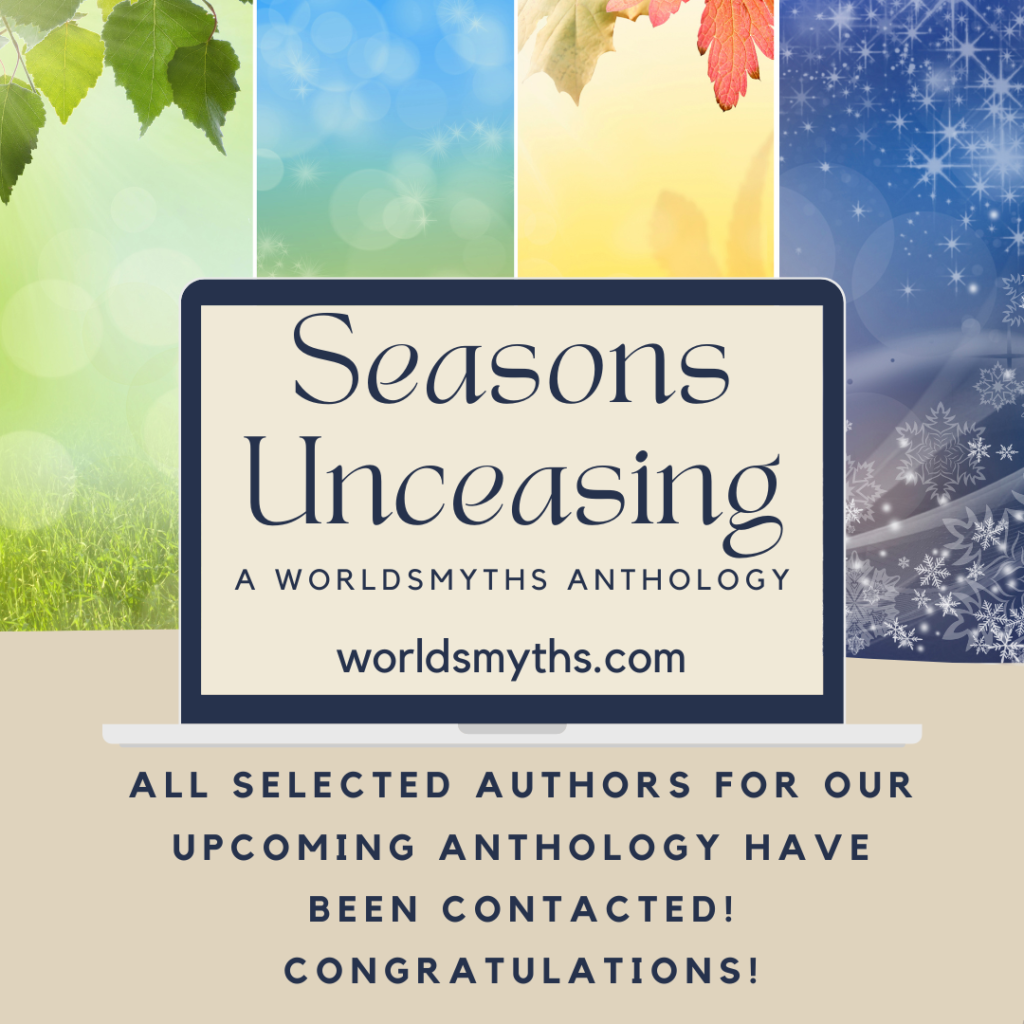 The competition was fierce, but the four editors have made their selections for the upcoming Seasons Unceasing anthology, set to be released this fall! Congratulations to everyone who was accepted!
Moving forward, the editors will begin leaving their developmental feedback comments on each of the selected stories.
Be on the look out for more updates on our third anthology through our website and social media!
Comments closed