Want to stay up to date on our anthologies? Join the Discord server and take the Anthology role to be pinged whenever there is an update! To become a member, follow the link below!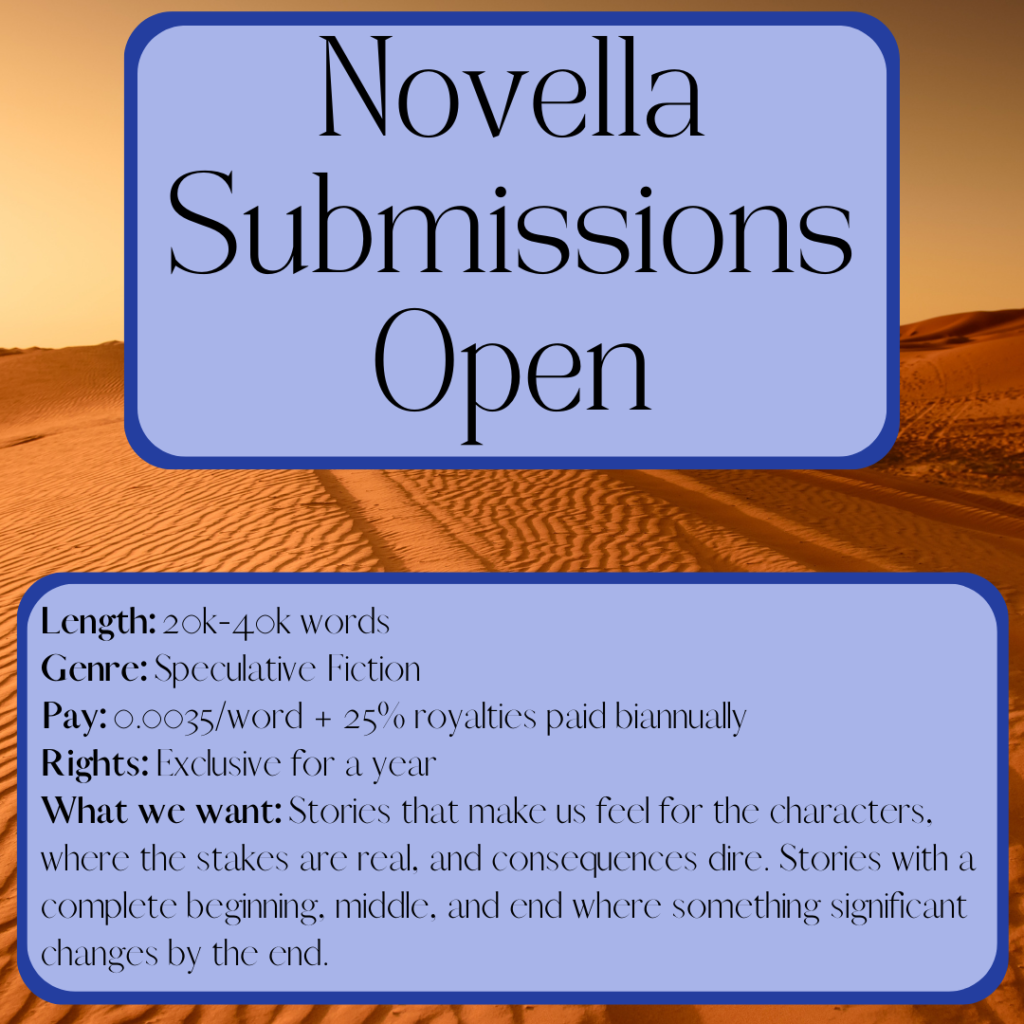 Call for Submissions – Novellas
Worldsmyths is now open to novella submissions for speculative fiction novels between 20k and 40k words. We have no theme – send us your best work! Our only requirement is that the stories have a speculative element of some kind.
What we don't want: Excessive violence and darkness. Stories don't need to have a happy ending, but they shouldn't be endlessly bleak. Nothing wrong with dark stories, just not our cup of tea. We also don't want religious texts or essays. Stories below or over wordcount will be deleted unread. No AI generated or assisted stories.
Submission Period: Now to filled
Length: 20,000-40,000 words
Genre: Speculative fiction
Pay: $0.0035/word + 25% royalties paid biannually
Rights: Exclusive right for a year
Reprints Accepted: Yes
Simultaneous Submissions: No
Who Can Submit: Anyone
Where to Submit: https://forms.gle/LRXF4PRnK8oMDgkR8